Light Entertainment on Lockdown
From the dregs of the
grime barrel
today comes news that those canny
Australians
, long known for
paying perverts
, rubbing their
children
in
slime
and
milking dogs sexually
, have taken the latex-clad dong digit of
Hollywood
with their latest attempt at
copyright law
.
Apparently our Antipodean friends are now
legally
only permitted to watch or listen to recorded television and radio
once
, before being required to
delete
it.
"Does this mean I can record my favourite television or radio program to enjoy later?
Yes. For the first time you will be able to record most television or radio program at home to enjoy at a later time. This will allow you to watch or listen to a program as it was made available to the public at the time of the original broadcast.
How long can I keep the recording?
The recording must be deleted after one use. It will not be possible to use the recording over and over again."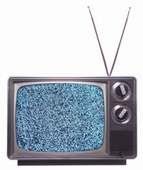 Before you retire to your
sniggering
room with a glass of
cat milk
, please take my hand as I
bludgeon
you with the
implications
. Brainbox experts have varying opinions as to the average
attention span
of a human adult, pegging it as anything from
twenty minutes
to a measly
seven seconds
; hardly enough at best to manage an episode of your favourite
ill-advised
soap opera, never mind attempting the marathon that is
A Touch of Frost
staring
glottal wanker
Sir David Jason.
Is it too much to
suspect
that the Australian government is being sponsored by the US Army, tasked with taking the
PR apocalypse
that is Guantanamo Bay and
rebranding
it as the ideal way to
focus
your entertainment-hungry mind
without external distractions
? With TV one-chance-or-you've-lost-it
,
who wants to take the
risk
that a wretched friend or mother might telephone at the
fulcrum
of your chosen drama? In such a situation, the Americans are willing to wager you'd spend a pretty penny for a
total-isolation
sensory deprivation experience (with complimentary
popcorn
).
Now I'm not the kind of gaudy,
hyperbolizing
schlockster
who might overegg a pudding for the sake of a decent
story
and three kinds of Sunday veg, but don't be
surprised
if you see full-page ads in your
Radio Times
for an
open ticket
to the most closed of prisons sometime wretchedly soon.