Zilog Inside
Wyclef Jean
hit up my digits the other day, which was a bit of a
surprise
because he's normally more of an
IM
hound. Anyway, in between telling me how hot my
ass
is (and I'm all "yeah yeah
dog
, you say that to all the boys, holla") he wanted to know if I'd seen the latest
MacBook
from purveyors of hi-lust sleekery
Apple
.
"Of course I have, Wyclef" I told him, "what do you think I am, Jade-
ferchristin
-Goody?"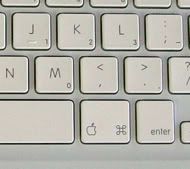 Looking closely at the
shiny
little bastard (the Mac, I mean, not the Jean) the thing that struck me was the
keyboard
. Now Steve's
copysluts
describe
it as
"a unique new keyboard design that sits flush against the bed for a sleeker, lower profile. Plus, you'll find a firmer touch when typing. That ought to make your fingers happy"
but I'm thinking that instead they've recycled the
classic
rubber keyboard of the
Sinclair ZX Spectrum
, a 3.50 Mhz
powerhouse
stacked with up to 48kb of RAM.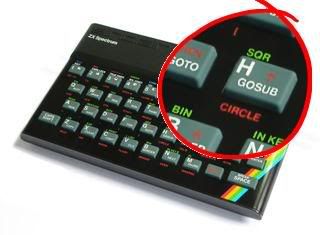 Now a little basic google
sleuthery
tells us that sans-case the sparkly Spectrum would happily fit
inside
a MacBook case, which makes me wonder whether in fact Apple have simply stuffed one in and adjusted for
inflation
from the original 80s
£125
launch price. So this afternoon I shall be hitching a ride down to Old
London
Town with the least-sodomising trucker I can find and taking an
axe
to the first laptop I see in the Apple store. All in the name of science
investigation
, of course.